New book on "Sustainable Engineering: Drivers, Metrics, Tools, and Applications" published by John Wiley & Sons, Inc. Heading link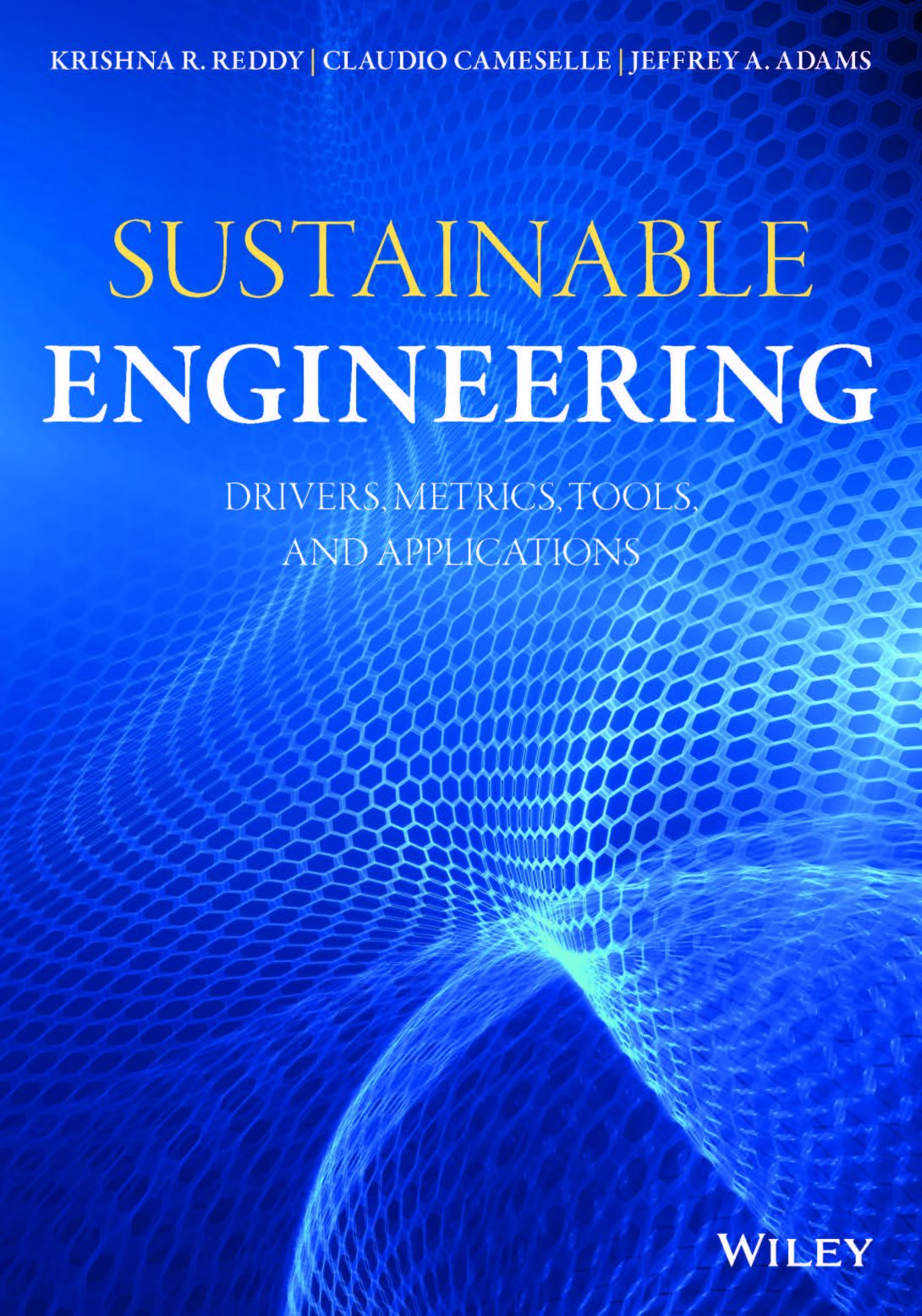 Comprehensively covers the definition, methodology, and current applications of the principles of sustainability and resiliency in every engineering discipline. This book contains detailed information about sustainability and resiliency principles and applications in engineering practice, and provides information on how to use scientific tools for sustainability assessment that help engineers select the best alternative for each project or activity. Logically organized around the three pillars of sustainability—environment, economy, and society—it is a primary resource for students and professionals alike.
Sustainable Engineering: Drivers, Metrics, Tools, and Applications offers numerous ways to help engineers contribute towards global sustainable development while solving some of the grand challenges the world is facing today. The first part of the book covers the environmental, economic, and social impacts associated with project/product development as well as society as a whole. This is followed by a section devoted to sustainability metrics and assessment tools, which includes material flow analysis and material budget, carbon footprint analysis, life cycle assessment, environmental health risk assessment, and more. Next comes an in-depth examination of sustainable engineering practices, including sustainable energy engineering, sustainable waste management, and green and sustainable buildings. The book concludes with a look at how sustainable engineering may be applied to different engineering (i.e. environmental, chemical, civil, materials, infrastructure) projects.
Some of the key features of this book include the following: (1) Provides a complete and sensible understanding of the important concepts of sustainability, resiliency, and sustainable engineering; (2) Offers detailed explanations of sustainable engineering practices in waste management and remediation of contaminated sites, civil construction and infrastructure, and climate geoengineering; (3) Presents a set of case studies across different engineering disciplines such as bio/chemical, environmental, materials, construction, and infrastructure engineering that demonstrate the practical applicability of sustainability assessment tools to diverse projects; and (4) Includes questions at the end of each chapter as well as a solutions manual for academic adopters. The depth of coverage found in Sustainable Engineering: Drivers, Metrics, Tools, and Applications makes it an ideal textbook for graduate students across all engineering disciplines and a handy resource for active professionals.
More details on Publishers Website
Are you interested in teaching a course on "Sustainable Engineering"? Heading link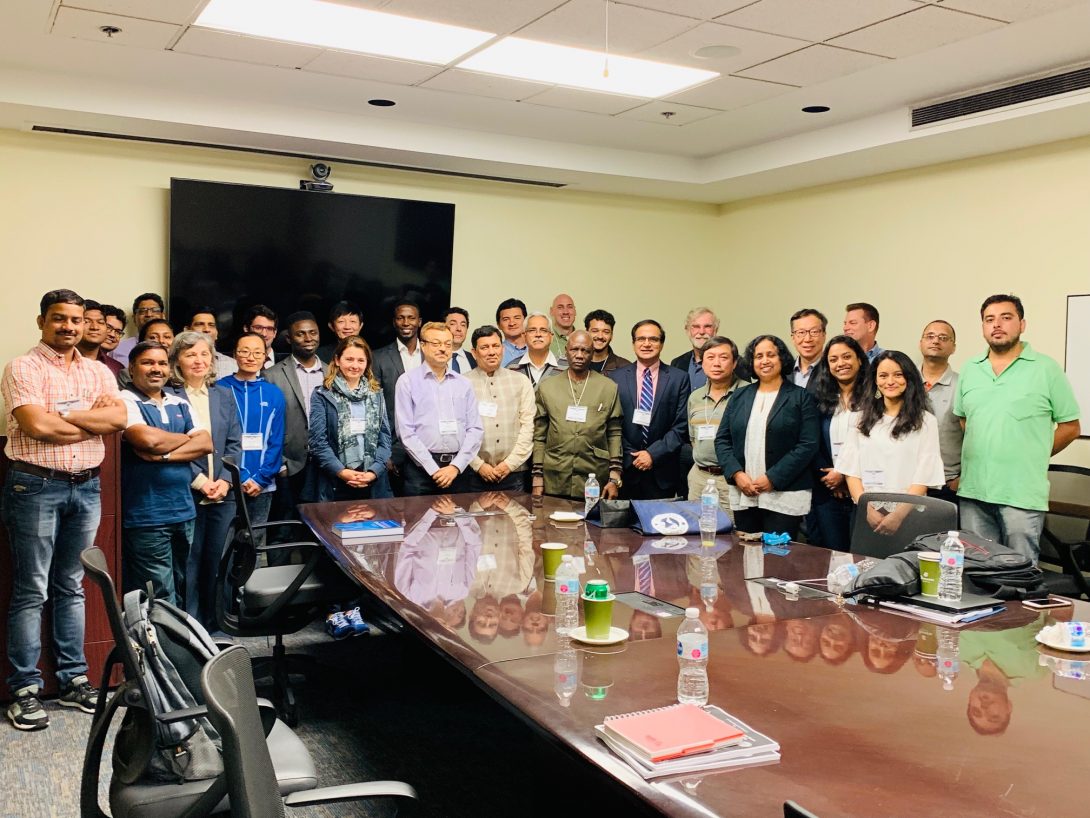 A Short Course on "Teaching Sustainable Engineering" was held at the EGRWSE-2019: Second International Conference on Environmental Geotechnology, Recycled Waste Materials, and Sustainable Engineering, University of Illinois at Chicago, June 16-20, 2019.
Course Purpose: There has been growing urgency of incorporating sustainability in engineering curricula. The concept of sustainability is most commonly and broadly interpreted at global, national, regional and city scales. There have been limited efforts on addressing sustainability in engineering design projects. Recently, the instructors wrote a textbook with the same title of this short course to aid the instructors to teach a course on sustainable engineering or incorporate the concepts of sustainability in existing courses. This short course highlights the current challenges in incorporating sustainability in curricula, presents the content of the new textbook, and offers guidance on selecting topics, preparing syllabus, and teaching a course on sustainable engineering in vivid engineering disciplines.
Check here for Handouts and Videos. Please e-mail Prof. Krishna Reddy at kreddy@uic.edu if you have any comments or questions.
UIC Symposium on Green and Sustainable Contaminated Site Remediation Heading link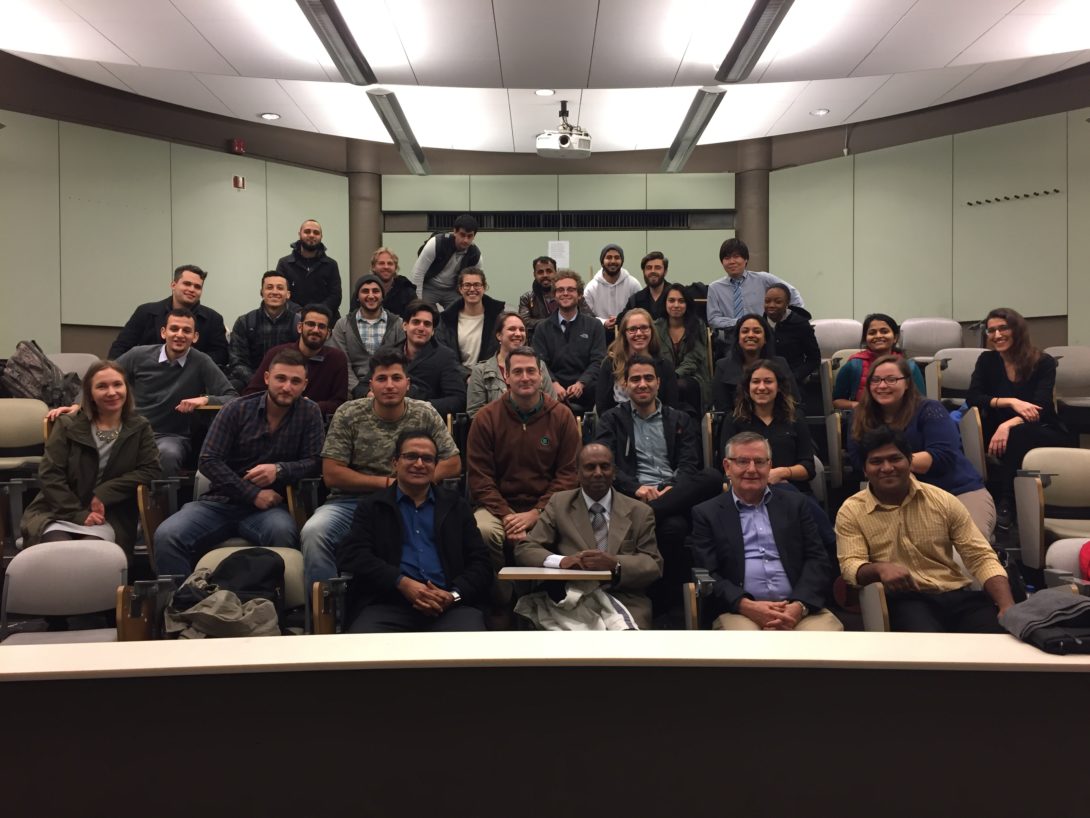 Theme of Symposium: : Demonstrating Sustainability in Remedy Selection and Design
Monday, December 4, 2017, 5:00 pm – 8:30 pm
Design of ISCO at Chlorinated Solvents Groundwater Contamination Site in Indiana
Making Midwest Greener: A Sustainable Approach on the Remediation of Chlorinated Soils in Nebraska
Faultless Caster isn't Faultless: Chemical Reduction and Bioremediation of Chlorinated VOCs at Metal Manufacturing Facility
LaGrange Former MGP Site Remediation
Investigating Remediation Options for a Former Dry-Cleaner Located in Indiana
Sustainable Remediation of Coal Ash Impoundments